Tuesday, Apr 4, 2017
The 14th Annual Promise of Hope event welcomed nearly 900 guests to the Ritz Charles in Overland Park on March 30th. The inspiring program was held in celebration of CASA's service to children and worked to honor volunteer advocates and others who have made a difference in the lives of those affected by abuse and neglect. Event fundraising reached record numbers with more than $72,000 in gifts received. In addition, thousands more will be donated to CASA throughout the coming year from ongoing pledges made by new members of CASA's Hope Society for monthly giving. With financial and volunteer recruitment goals exceeded, the Promise of Hope Luncheon was an outstanding achievement!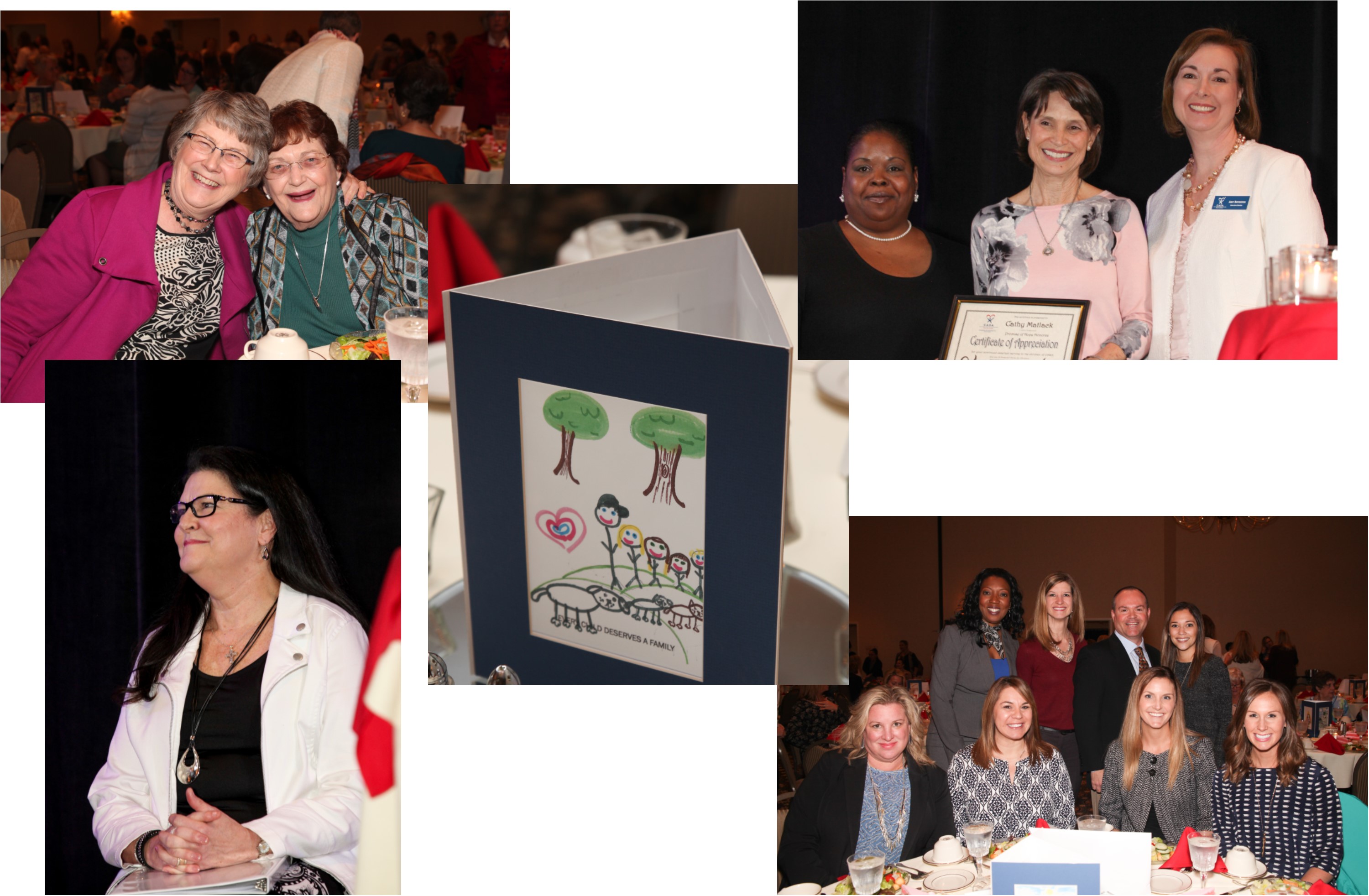 Featured speaker Susi Hogsett-Duncan left an impression on each guest as she shared the personal story of her family's journey through foster care. Last summer, she and her husband Tom adopted their two precious granddaughters, one of whom required a significant amount of specialized care. Susi credited CASA volunteer advocate Cathy Matlack in helping to bring the children permanency. This volunteer worked tirelessly to advocate for the girls, helping to provide the safe and loving home they finally received. Susi shared that once Cathy entered their lives she felt "they were no longer alone. I knew the girls had someone who cared about them and wanted to do whatever she could to advocate for what was in their best interest. From that day on, Cathy became our supporter, encourager, listening ear and a very presence to help our family get through this nearly three year nightmare." Susi's words and personal story were a true testament to how one person can completely change the lives of others.

Awards were also presented at the luncheon. CASA recognized Saarah Ahmad and Drew Staum from Johnson County KVC, as well as CASA Volunteers Ballard Yeates and Cathy Matlack, who are each exemplary volunteers with an unwavering commitment to CASA children.

CASA would like to thank our table captains, volunteer planning team, board and staff, as well as our donor family whose participation made this event a success for CASA children. We also thank Christa Dubill of KSHB 41 Action News for serving as event emcee. CASA is so fortunate to have such wonderful people who are willing to get involved and help make a difference for children. Proceeds of the event will benefit local child victims of abuse or neglect and those who are in need of a CASA advocate.