Wednesday, Oct 21, 2020
CASA Hops & Barley Ball Went VIRTUAL!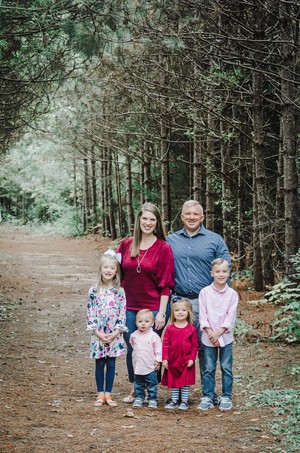 The CASA Virtual Hops & Barley Ball held on October 2, did not fail to impress — even amid the COVID-19 pandemic. This year's event, which was held entirely virtual for the first time, raised more than $122,000 in gifts and sponsorship.

During the annual Hops & Barley Ball, CASA family Hope and Brandon Hahn, shared their personal story of sweet 17-month old Dixie, and her precious 4-week old baby brother, Blake, to illustrate how CASA Volunteers changed the lives of children impacted by abuse and neglect. The Hahn's also credited their CASA Volunteer Tiffany Connelly, for helping to support their family and thanked her for her tireless advocacy for Dixie and Blake.
"I don't think our family would be what it is today if it wasn't for our CASA. Dixie and Blake were given an absolute gift in her presence. Foster parents don't have much of a voice, but CASA Volunteers do -- and Tiffany spoke up. Her guidance over Dixie and Blake's future was valuable in far more ways than just my words can share", said Hope Hahn, mother of Dixie and Blake.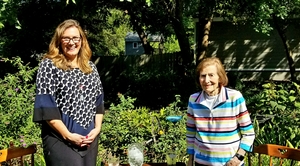 Founding CASA member, Betty Barnett reflected on the development of CASA, 35 years ago, during her interview with CASA Board President, Angie Leondedis. Barnett discussed her first case as a CASA Volunteer. She advocated for a 14-year-old girl who had a 3-month-old son of her own. Betty recalls the challenges with finding home placements for foster children. This young woman and her son bounced from home to home. Eventually, the young woman grew older and was able to raise her son. Betty is still in touch with this young man, who served in the Navy and has children of his own. Betty knows the role of a CASA is critical to the success of children.

Donations for CASA were accepted during the event. Anyone who would like to donate to CASA can send donations via CASA, 6950 Squibb Rd., Suite 300, Mission, KS 66202 or via our event website.

Thank you to our event sponsors: PCG, UMB Bank, Blue Cross Blue Shield of Kansas City, Lockton Companies, Smith & Loveless, Cerner, es4.Design Studio, Garmin, EnerSys, Karen and David Bray, J.S. Robinson Fine Homes, Precision Printing, Heaven Hill Brands, and Skyline Rooftops.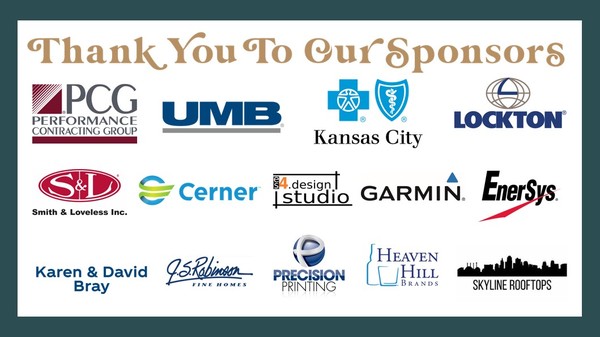 If you missed out on watching the program, event streaming is available on
event website, Facebook and YouTube.
---
CASA of Johnson & Wyandotte Counties Featured on Fox 4 News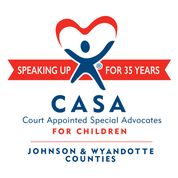 Fox 4 journalist Sheraw Honeycutt recently interviewed CASA Program Director Amorita Johnson. Here is an excerpt:

Amorita Johnson, Program Director of CASA of Johnson & Wyandotte Counties, said for children experiencing abuse, being back in front of people could be a lifeline.

"I've never experienced anything quite like this because we've always had the resources like teachers, doctors, pediatricians and things to lay eyes on the children. When that all shut down, everyone was sheltering at home," Johnson said. "It was devastating. It was frightening."

Advocates say domestic violence, child abuse victims are more at risk during the pandemic.

Johnson said the number of kids in care in both counties they cover dropped at the beginning of the pandemic due to kids not being around mandatory reporters, but the numbers are picking back up. In the organization's 35th year, they are advocating for more than 500 children, the most in their history.

"We've already started to see them come in, the reports of abuse and neglect," Johnson said.

With schools opening back up, kids need more help than ever. Foster care advocates say the number of kids in care are expected to rise, and CASA of Johnson & Wyandotte Counties is hoping people will step up when kids need them most.

Read the entire interview on the Fox 4 website.

---