Wednesday, Jun 3, 2020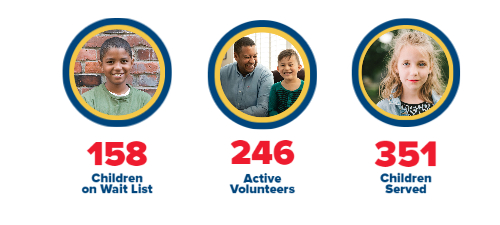 Our mission is to empower abused and neglected children with a volunteer's voice in court by seeking a safe and permanent home for each child. Since 1985, CASA (Court Appointed Special Advocates) has worked to recruit, train and support community volunteers who act as advocates in court on behalf of child victims of abuse or neglect.

As these children enter the court system, they may feel alone, frightened or unheard. CASA volunteers play a crucial role by monitoring a child's situation and reporting findings to the court. More importantly, they are also a caring and trusting adult presence in a child's life. Each year, CASA volunteers within Johnson and Wyandotte Counties dedicate more than 25,000 hours to children. Every hour focused on the same goal - to give each child a chance at happiness and the stability that all kids need in order to thrive.

A majority of the children served by CASA are in the state's custody; and therefore reside in foster homes, relative placement, group homes, or treatment facilities. CASA works to move these children into safe, loving and permanent homes as quickly as possible.
You can help a child by becoming a volunteer. Volunteering with CASA is one of the most impactful and empowering experiences you can have. If you want to become one of our 80 new volunteers in 2020, please visit our Volunteer page to learn more or RSVP for a Virtual Volunteer Info Session!