#GivingTuesday
Date:
11/27/18
Time:
All Day
Short Description:
CASA celebrates #GivingTuesday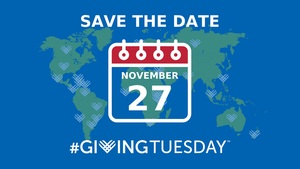 #GivingTuesday is a global day of giving that harnesses the collective power of individuals, communities and organizations to encourage philanthropy and to celebrate generosity worldwide. Occurring this year on November 27, #GivingTuesday is held annually on the Tuesday after Thanksgiving to inspire people to collaborate in improving their local communities and to give back during the holidays in impactful ways to the charities and causes they support.
As a supporter of CASA, you understand the needs of children living in foster care. We ask on , volunteering 12 hours throughout 2019. Your one hour a month, or 12 hours a year, will make a great impact. There are many opportunities to volunteer for CASA through our Friends of CASA volunteer auxiliary group. Friends of CASA promotes the quality, sustainability and growth of CASA of Johnson & Wyandotte Counties. Members are dedicated to helping abused and neglected children reach safe and permanent homes by creating awareness, raising funds and serving as an event volunteer base for CASA of Johnson & Wyandotte Counties.
From helping with child centered activities such as back-to-school and holiday drives, to raising public awareness and developing resources for CASA, or providing meals for training classes, Conversation with CASA outreach sessions, special agency receptions and dinners, or assisting CASA staff as needed with clerical tasks and special events, Friends of CASA allows you to support the organization's work while also choosing when and how often you want to volunteer. Whether you are able to commit 12 hours, or 50 hours, please consider committing time to the children in our community.